Multi Mode Vehicles or MMVs are an effort of Samson Motorworks to overcome the car's inability to fly, and considering the aerodynamic and weight related issues of 4-wheel vehicles, they have embarked on an assignment to develop a flying 3-wheel motorcycle. Two models of duel-use MMVs are under development, first one is Skybike with
a patent telescoping win
g and the other one is the Switchblade that utilizes a scissors wing design and can retract the wings when you are riding in the freeway.
Although both the MMVs are light and small, they can attain a maximum altitude of around 10,000 foot above sea level. The overall size and strong structure around the riders ensures passenger safety and can be spotted easily by other vehicles in traffic. The front shock absorber, a side door protection and ballistic shaft recovery system are few safety features of these three-wheelers. Both models inclu
de air conditioning and heating,
rear view video monitor, automatic vehicle leaning, dual lighting system for ground and air, and stereo MP3 input CD player.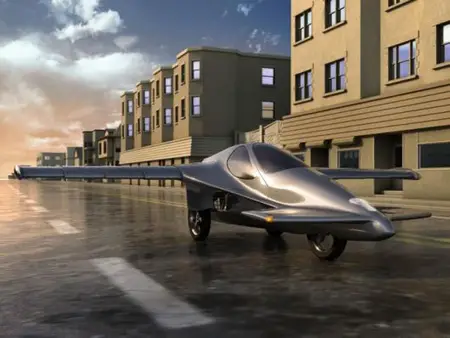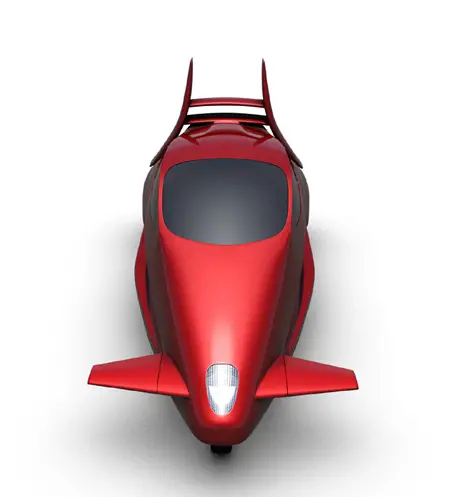 Unlike the conventional aircraft engines, the engines of these MMVs have emission controls, therefore, motorcycle
engines and transmissions
are being used after modification to provide power reverse to the propellers for both the models. From the test result of the current pre-production engines, it's been predicted that they would pass the ultra-low emission vehicle standards of California without exhaust treatment.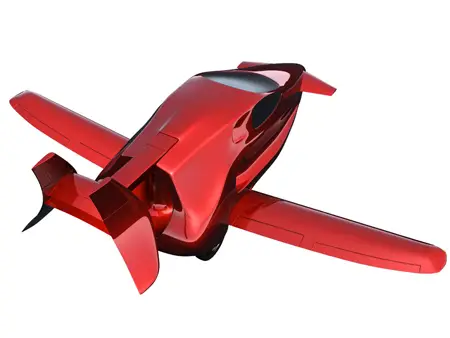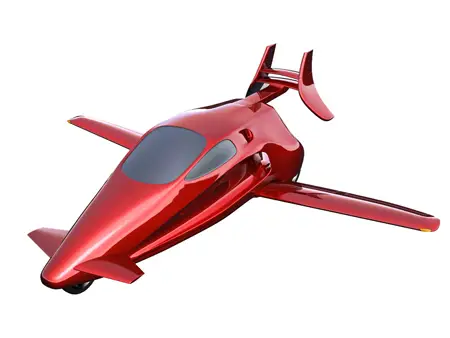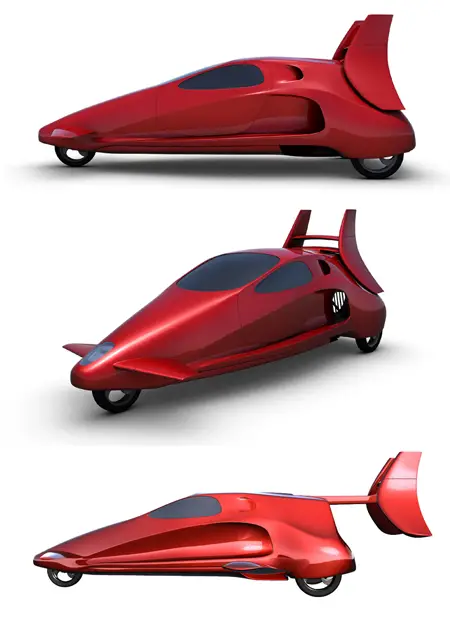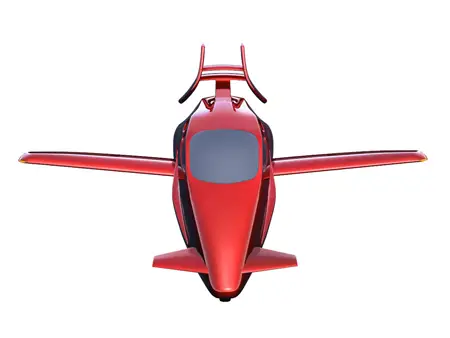 Designer :
Samson Motorworks
via:
Gizmag